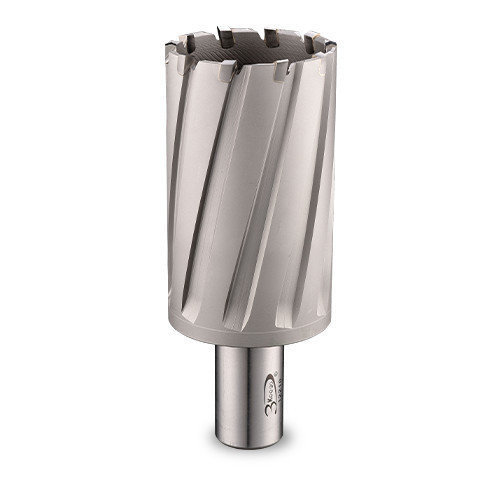 Annular Cutter HCL
3keego annular cutter HCL Type is designed to drill holes in thick metal sheets. With large diameter of cutting holes, HCL is ideal in the shipbuilding industry.
Category: HCL
Features
Two

Shank Type
For Short shank: HCL50F, HCL75, HCL110, HCL150, HCL200.


For Long shank: HCL75 and HCL110.

Special cutting edge geometry designed teeth.

Engineered spiral flute for clean chip removal.

For heavy-duty drilling.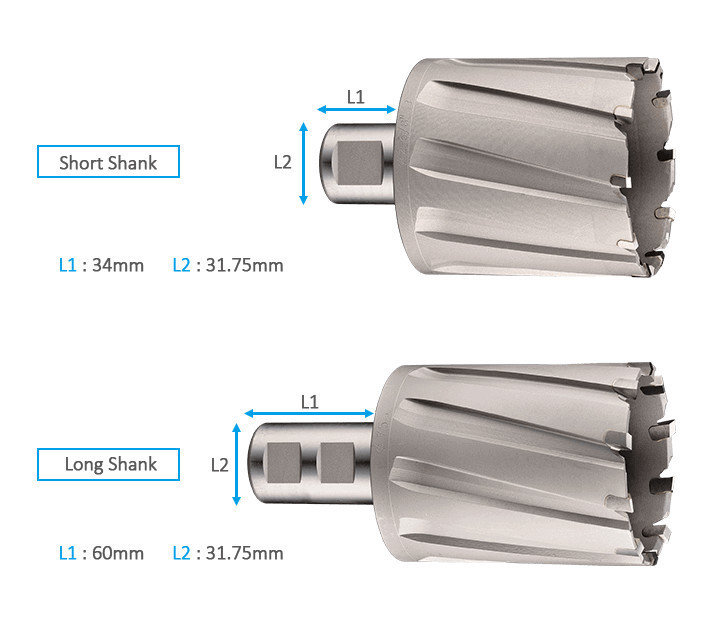 Ideal for Large Holes
Drilling Depth: 50mm, 75mm, 110mm,150mm, 200mm thick.

Effective length: 70mm, 95mm, 120mm deep.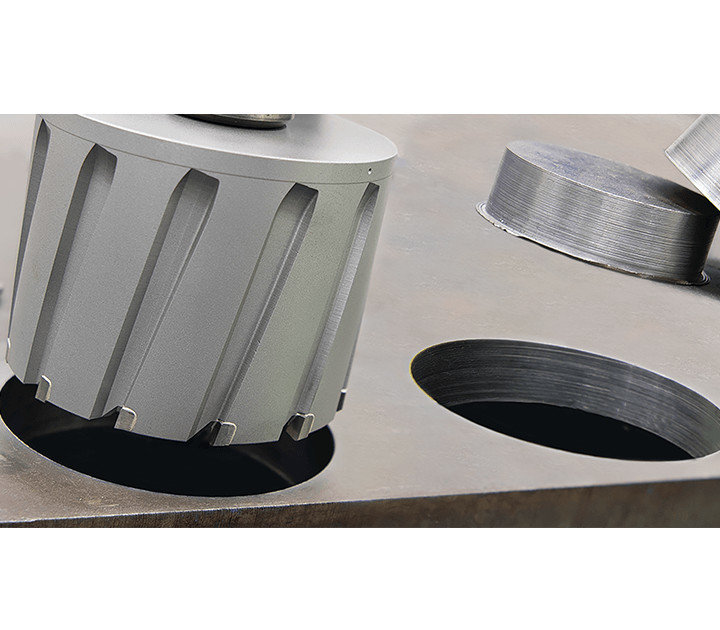 Specifications
HCL Type













Type



HCL 50F

HCL 75


HCL 110




Material type

Tungsten Carbide Tipped (TCT)

Tungsten Carbide Tipped (TCT)




Tungsten Carbide Tipped (TCT)




Drilling depth (mm)

50

75

110

Effective length (mm)

70

95

120




Diameter range (mm)

70 - 130

(2" - 4")

50 - 150

(2" - 4")


71 - 100

(2" - 4")


Pilot pin (mm)

Ø8 x 138L




Ø12 x 6 x 192L




Ø12 x 6 x 220L




Shank

Weldon shank

Weldon shank




Weldon shank




Coating




Standard




Standard




Standard




Set




-




-




-




Applications

Steel

√




√




√




Stainless steel

√




√




√




Cast iron

√




√




√




Aluminum

√




√




√




Stacked steel




-




-




-




Railway

-




-




-




Hardox




-




-




-




Machine

Portable drilling machine

-

-

-




Pillar drilling machine

-

-

-




Magnetic drilling machine

√




√




√



3keego Annular Cutter Video