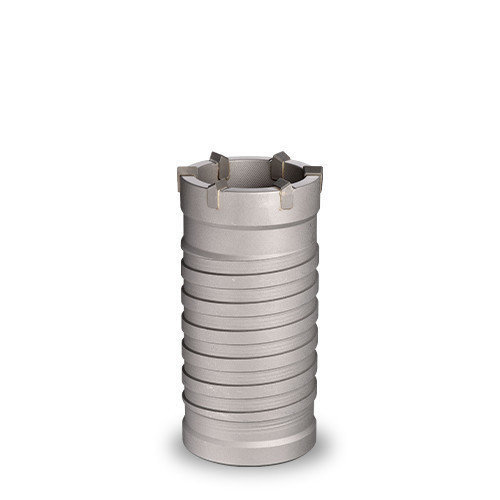 Core Drill HB
3keego core drill HB type is high-performance tungsten carbide tipped core drills. Suitable for drilling clean holes into brick, masonry, and concrete.
Category: HB
Features
Ideal for Concrete, Masonry, and Brick
Exchangeable tungsten carbide tipped center drill and exchangeable arbor.

Drift key used to separate core drill from the arbor.

Drilling depth: 80mm thick.

Effective length: 100mm deep.
3 Types of

Exchangeable Arbor
Core bit HEX shank center drill.

Core bit SDS-PLUS center drill

.

Core bit SDS-MAX center drill.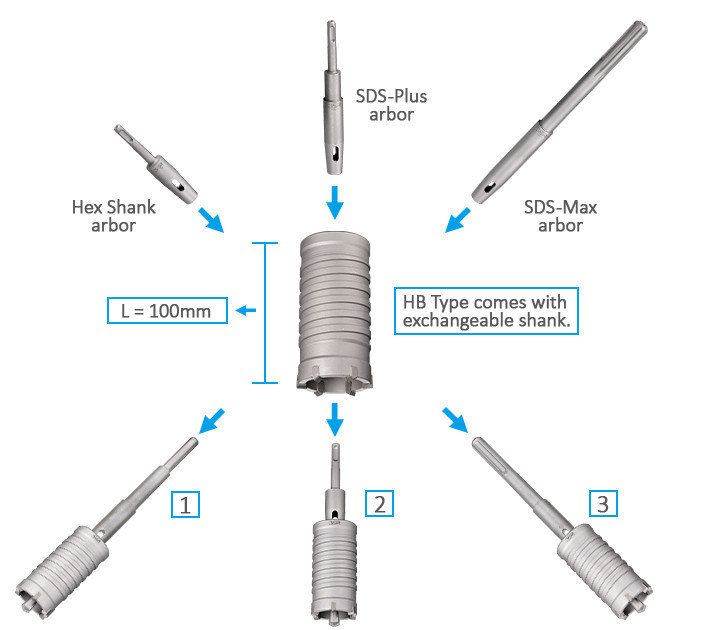 Specifications
HB Type

Material type

Tungsten Carbide Tipped (TCT)

Drilling depth (mm)

80

Effective length (mm)

100



Diameter range (mm)

25 - 200

Shank

Hex shank

SDS max shank

SDS plus shank

Coating

Standard

Applications

Concrete

√




Masonry

√




Concrete with rebar

-

Machine

Rotary hammer drill

√