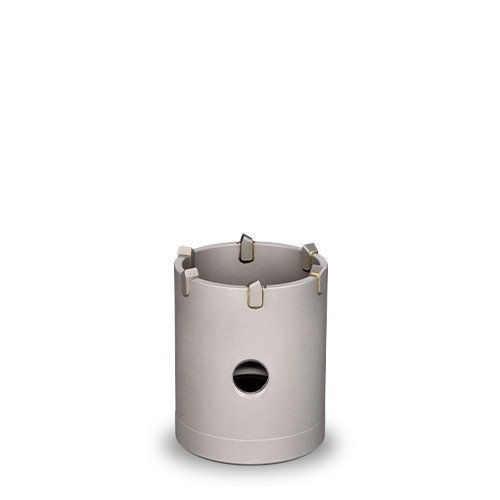 Core Drill HT
3keego core drill HT type is an economical type with exchangeable center drill and three types of arbors. HT core drill is suitable for drilling concrete and masonry.
Category: HT
Features
Ideal for Concrete and Masonry
Exchangeable tungsten carbide tipped center drill and exchangeable arbor.

Drilling depth: 45mm thick.

Effective length: 65mm deep.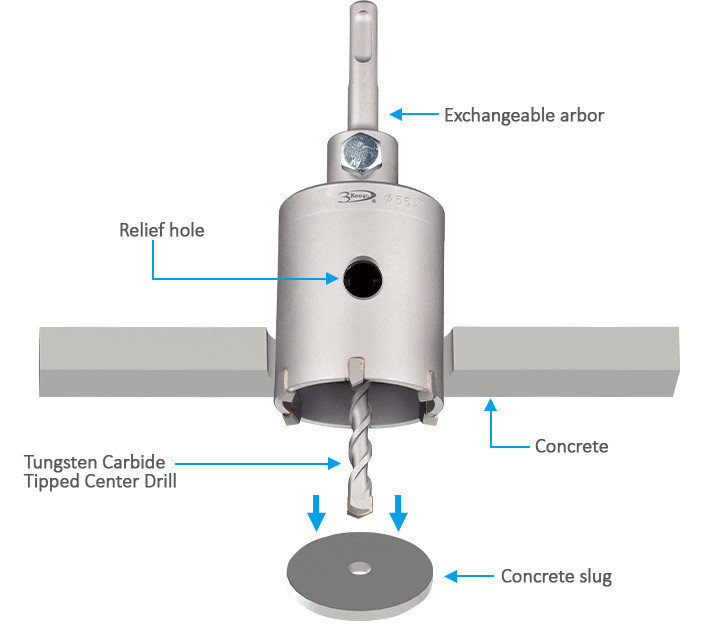 3 Types of

Exchangeable Arbor
Core bit HEX shank center drill.

Core bit SDS-PLUS center drill

.

Core bit SDS-MAX center drill.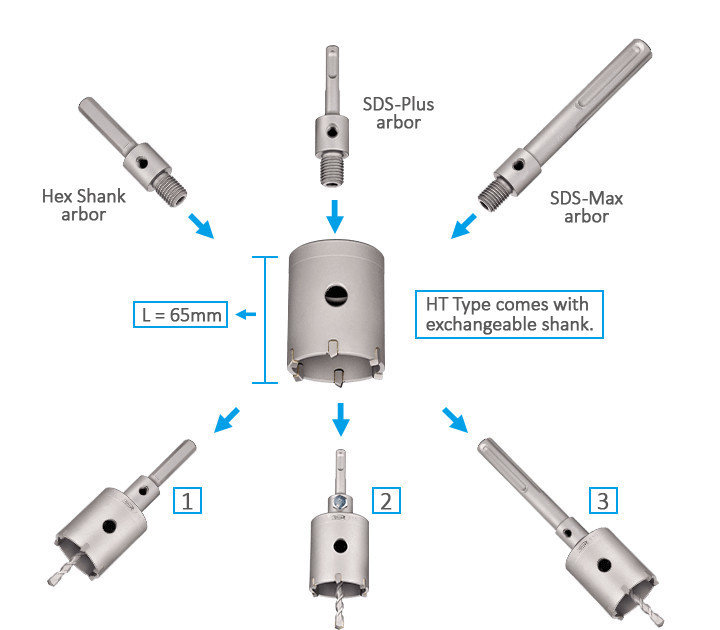 Specifications
HT Type

Material type

Tungsten Carbide Tipped (TCT)

Drilling depth (mm)

45

Effective length (mm)

65



Diameter range (mm)

25 - 125

Shank

Hex shank

SDS max shank

SDS plus shank

Coating

Standard

Applications

Concrete

√




Masonry

√




Concrete with rebar

-

Machine

Rotary hammer drill

√