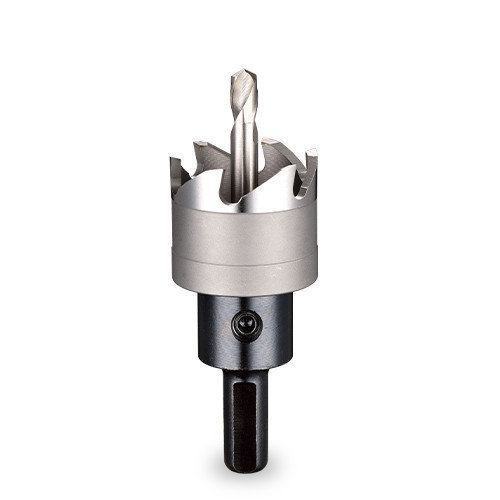 Hole Cutter SG
3keego hole cutter SG type is made of M2 High-Speed Steel material. Designed to drill holes on up to 5 mm thick material and up to 28 mm deep.
Category: SG
Features
Ideal for Metal Sheet
Ideal for drilling on SS41 metal sheets, fiberglass, and PVC pipes.

Complete with shank and center drill.

Drilling depth: 5mm thick.

Effective length: 28mm deep.
Specifications
SG Type

Material type

M2 High Speed Steel (HSS)

Drilling depth (mm)

5

Effective length (mm)

28



Diameter range (mm)

15 - 100

Shank

Hex shank

Coating

Standard

Set

-

Applications

Steel

√




Stainless steel

√




Cast iron

-

Aluminum

√




Wood

-

Machine

Portable drilling machine

√




Pillar drilling machine

√




Magnetic drilling machine

-