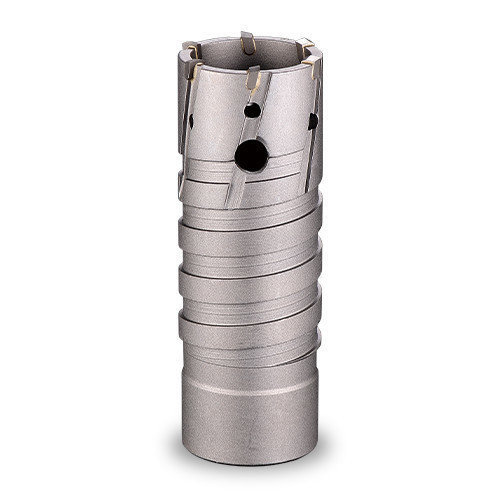 HAA Rebar Cutter
3keego core drill HAA rebar cutter provides a quick and easy method of drilling through reinforced bars embedded in concrete. HAA Type rebar cutter used only rotation mode of the rotary drill motor.
Category: HAA Rebar Cutter
Features
Tungsten Carbide Micro Grade
Core and Arbor in one body.

Separated core drill and arbor.

Drilling depth: 45mm thick.

Effective length: 65mm deep.
Why Do You Use a Rebar Cutter ?
Specifications
HAA Type

Material type

Tungsten Carbide Tipped (TCT)

Drilling depth (mm)

45

Effective length (mm)

65



Diameter range (mm)

9 - 38

Shank

SDS Plus shank

Coating

Standard

Applications

Concrete

-

Masonry

-

Concrete with rebar

√




Machine

Rotary hammer drill

√



3keego HAA Rebar Cutter Video