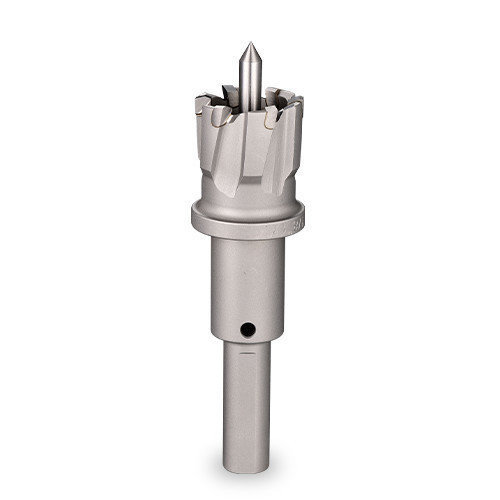 Hole Cutter HK
3keego hole cutter HK type is designed to fit on old magnetic drilling machines that use chuck shank. Heavy-duty drilling and ideal for drilling on 12 mm thick metal sheets. Made of tungsten carbide micro grade material and complete with pin.
Category: HK
Features
Cutting Flange and Pin
Cutting flange prevents the hole cutter from over drilling.

The slug is ejected by a pin when cutting is finished.
Complete with a pin and spring.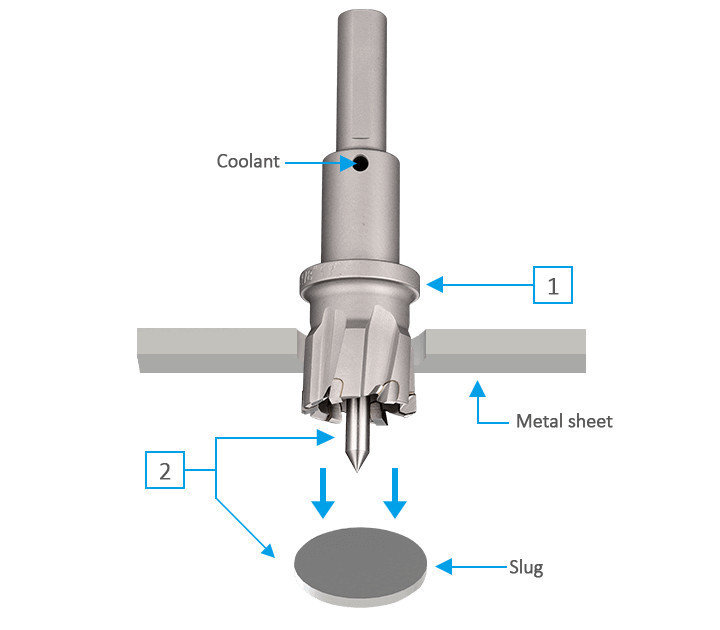 Ideal for Thick and Hard Metal Sheet
Suitable for pipes, I-Beam, and L-Bar.

Drilling depth: 12mm thick.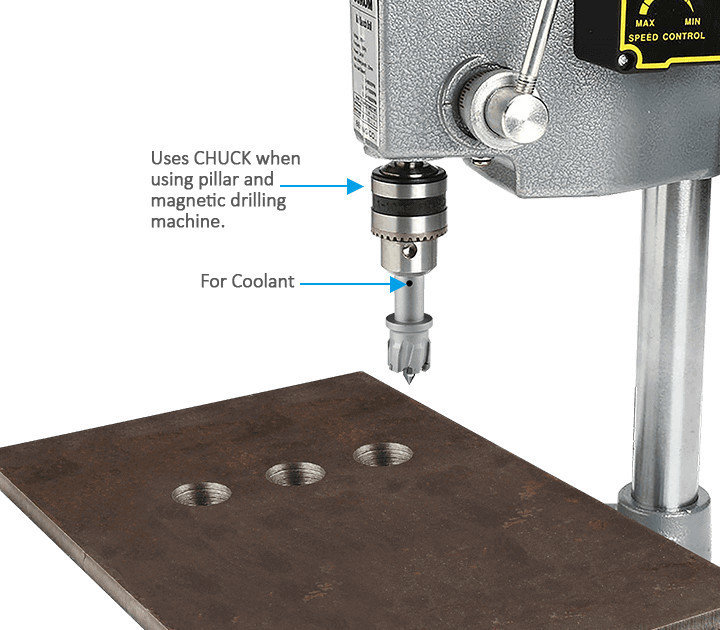 Specifications
HK Type

Hole cutter




Tungsten Carbide Tipped (TCT)

Cutting depth (mm)

12 mm

Cutting length

30 mm - Flange




Nominal diameter






Metric (mm)


Ø

14

mm ~ 40 mm




Imperial ( " )


Ø9/16" ~

Ø1-3/8"




Shank type

Ø

13 Hex




Coating

Standard

Applications

Steel

√




Stainless steel

√




Cast iron

√




Aluminum

-

Wood

-

Machine

Portable drilling machine

-


Pillar drilling machine

√




Magnetic drilling machine

√