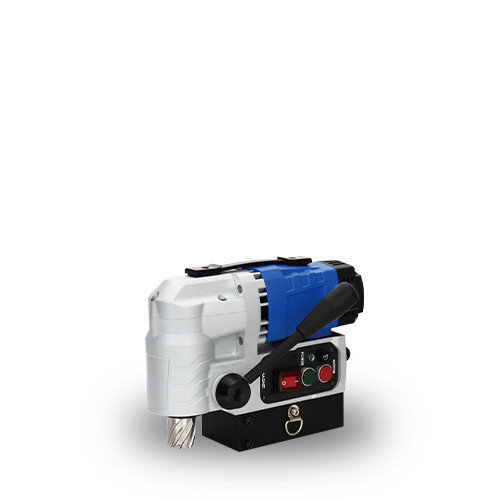 Magnetic Drilling Machine SMD25
3keego magnetic drilling machine SMD25 type is a light and compact model that can drill holes on low height structural steels. Easy to use and transport in different working areas because of its light weight. SMD25 magnetic drilling machine comes with original 3keego motors manufactured in Taiwan.
Category: SMD25
Features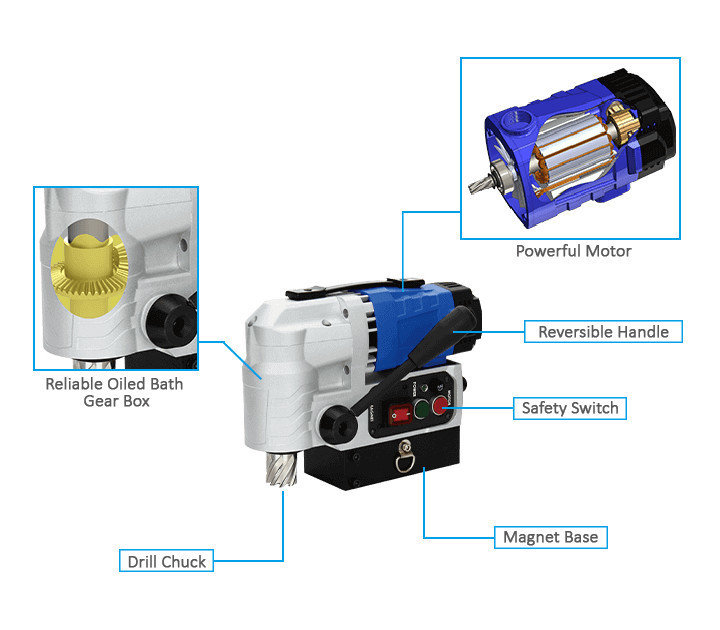 Highlight of SMD25
1. The motor is made of Aluminum Alloy and the components are all from Japan and Taiwan. Tough and strong materials provide longer lifespan and higher reliability to lower the maintenance costs.
2. Reversible stroke handle for easy operation.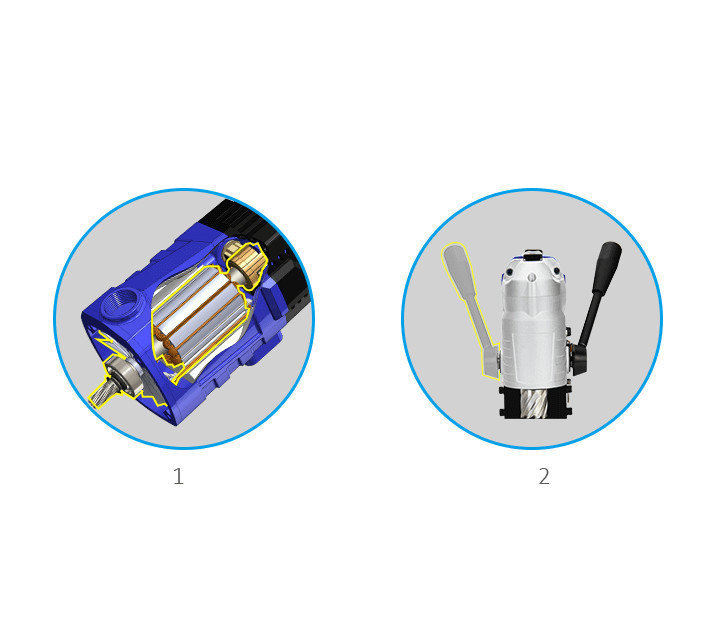 Highlight of SMD25
3. SMD25 is equipped with the strongest Dual-Coil Electromagnets with 750kgf holding power.
4. An 8" height is perfect for low and limited confined space.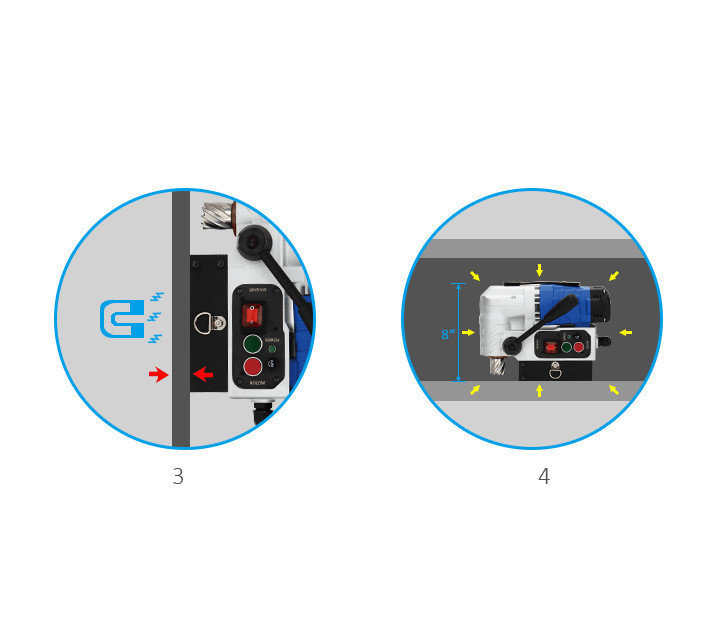 Specifications
SMD25

Annular Cutter Capacity

Max cutting diameter

Max cutting depth




Ø25 mm

30 mm

Motor power

1050 watt

Voltage options

Option 1

Option 2





110V AC, 50/60 HZ

220V AC, 50/60 HZ

Number of speed

1

Speed 1

750 rpm

Stroke




50 mm




Drill chuck

Ø

19.05 mm (

Ø

3/4")




Magnet adhesion

750 KgF




Magnet size (LxWxH)




160 x 80 x 40 mm

Weight




9 Kgs

Overall dimension (LxWxH)




270 x 170 x 200 mm

Features

Twist drilling

Ø

12 mm




Counter-sinking

Ø

30 mm




Overload protection

√




Slider adjustment

-




Integrated cable routing




-




Intergrated cutting coolant reservoir




-




Package Inclusions

Magnetic drilling machine

1 pc




Pilot pin

2 pc




Protective cover or

Cutting fluid

1 pc




Mesh belt

1 pc




M10 Hex key or

M12 Hex key

1 pc

Carrying case

1 pc




Operating manual




1 pc




Warranty Certificate




1 pc